Posted on
Feb 10, 2014
in
Blog
|
0 comments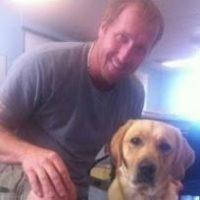 Foxnews.com shares a story of service dog discrimination in a Texas Starbucks.
A disabled U.S. Army veteran says he was told he could not enter a Texas Starbucks because of his service dog.

Yancy Baer traveled to Houston from San Antonio on behalf of the national organization Canine Companions for Independence, which helped pair Baer with service dog Verbena after Baer's left leg was amputated from the knee down due to bone cancer, KHOU reported.

The cancer was discovered after a non-combat injury Baer suffered while serving in Iraq in 2009.

…

"A gentleman from Starbucks meets me at the door and says I can't have her [Verbena] in the store," Baer told KHOU.

Baer said he explained that Verbena is his physical service dog.

"He stated, 'you're not blind'," recalled Baer. "It was in your face, loud and bold. I got really nervous. I was shaking because I was being confronted."

According to Baer, the employee continued to confront him in front of a store full of customers.
Read the entire story here: Disabled US veteran denied entry to Starbucks over service dog