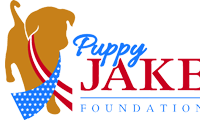 The Puppy Jake Foundation is a 501(c)(3), nonprofit organization dedicated to helping military veterans through the assistance of well bred and highly trained service dogs. Additionally, the Puppy Jake Foundation will focus and provide resources for the advocacy and awareness, as well as the acceptability and convenience in public, for those that require the assistance of a service dog. The Foundation is based in Des Moines, IA.
The demand and waiting list for service dogs for our veterans of the US Armed Services suffering from the invisible injuries of Post Traumatic Stress Disorder (PTSD) and/or physical mobility issues is extensive and growing by the day. The healing benefit of a service dog to assist our veterans is sound and extremely beneficial to those that have given so freely to serve our country.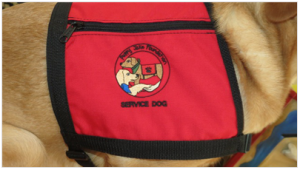 The Puppy Jake Foundation will purchase high quality, pure bred puppies from reputable breeders; Golden Retrievers, Labrador Retrievers and German Shepherds. Volunteers will raise the puppies with the majority of expenses paid by the Foundation.
The puppies will have a very structured training environment and schedule. All puppies will attend regular training classes and will be evaluated every month to be sure they've met their goals and milestones.
Trained medical professionals in conjunction with military organizations will conduct the selection of recipient veterans that will receive a service dog. The veteran and trained service dog will together attend a 10-14 day camp to ensure the human/dog match and bond is strong and the transition works well for each.
The Puppy Jake Foundation
c/o Becky Beach
4020 John Lynde Road
Des Moines, IA 50312
(515) 490-9766