Posted on
Sep 11, 2012
in
Blog
|
0 comments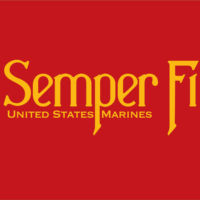 From "NC-based Marine volunteers to raise leader dogs" at WRAL.com:
JACKSONVILLE, N.C. — At home, 5-month-old Hero is a typical playful and curious black lab, one that loves belly rubs and games of fetch. At work, he is an attentive and protective companion that will one day become a future guide dog for the blind and visually impaired.

Hero is the 13th puppy that has come into Staff Sgt. Brad Vande Hei's life for a great cause. Since age 11, Vande Hei has seen the impact that raising a leader dog has in the lives of host families and future leader dog owners. Growing up in Wisconsin, his parents served as volunteer puppy raisers through a Michigan based organization called Leader Dogs for the Blind.

Since 1939, the organization has provided free guide dogs and training to people who are blind and visually impaired to enhance their mobility, independence and quality of life. Volunteers commit months of time, energy and love through housebreaking, daily care and teaching basic obedience. The puppies are returned to Leader Dog when they are 12 to 15 months old and continue their journey through formal guide dog training. Vande Hei said that he still remembers the name of each dog his family has raised over the years.

"At 11 years old, the hardest thing is seeing the dog go, but the good thing is that you will always have a puppy around," Vande Hei said. "It's the best temporary pet you could ever have."

Now a Marine and professional dog trainer with his own family, Vande Hei decided to continue his passion to help Leader Dogs for the Blind. There are about 400 puppy raisers in 22 states and Canada. However, Vande Hei is only one of two in North Carolina for the organization. He hopes to encourage other residents to commit at least one year to making a difference in lives of others.
Read more at: http://www.wral.com/news/state/story/11483618/