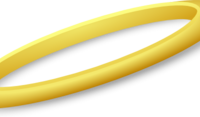 Guardian Angel Service Dogs, Inc. is a fully incorporated 501 (c) (3) organization whose mission is to provide education and raise awareness about the role of service dogs and the different types of assistance they may provide to persons with invisible health issues such as Type 1 or Type 2 Diabetes, Seizure Disorders, Hypoglycemic Unawareness, Post Traumatic Stress Disorder, Traumatic Brain Injury and some spectrum disorders such as Aspergers or Autism.
It is important for the public to know that people whose lives might be improved or even saved by having a service dog, may have a disability that is not visible. Individuals who struggle with invisible disabilities often will benefit from having a canine companion in their lives to enhance quality of life, provide hope, independence and peace of mind.
Guardian Angel Service Dogs, Inc. helps families find local resources to help offset the costs associated with the purchase and training of a service dog. In addition, Guardian Angel Service Dogs, Inc. will host fundraising and community programs to help spread awareness and grow our programs, thereby reaching more families and providing increased access to our services.
We welcome your financial contribution to help sustain and grow our programs and provide a life-saving companion to someone in need.
Guardian Angel Service Dogs
P. O. Box 910, Orange, Virginia 22960
(540) 543-2307
dan@guardianangelservicedogs.org