Posted on
Aug 20, 2012
in
Equine Rescue, MI
|
0 comments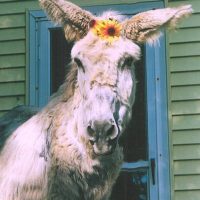 Turning Pointe Donkey Rescue (aka TPDR and/or the rescue) is a Michigan based non-profit organization dedicated to the health and welfare of miniature, standard and mammoth donkeys.
Through the rescue, we promote the humane care and proper training of these long ears. We strive to provide the public with a better understanding of their true nature.
Our efforts will be directed towards education of perspective and current donkey owners.
Donkeys come to the rescue from a variety of difficult situations. They will be matched with the most compatible, compassionate and supportive environment.
Turning Pointe Donkey Rescue
216 N. Meech Road, Dansville, MI 48819
(517) 623-0000
info@turningpointedonkeyrescue.com