Posted on
Jun 7, 2012
in
Uncategorized
|
0 comments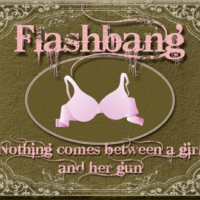 Lisa Looper comes from a family that has manufactured leather products since 1938. Her latest contribution to the line can be summed up in a slogan found on the company site, "Play nice….Let the bad guy die happy!!"
From Flashbang Holster:
"This patent pending new product is going to revolutionize the way women can concealed carry their firearm.  The flashbang is designed to be worn attached to the middle of the bra and tucked under the underwire of the bra."
The Flashbang holster can be purchased for $39.99 at the family website Looper Law Enforcement.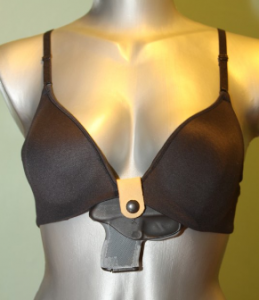 Want to see it in action? Watch the videos below, and see a woman pull and shoot in less then 2 seconds .