Posted on
Jun 7, 2012
in
Uncategorized
|
0 comments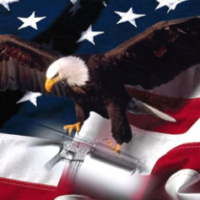 With plans to open late this summer in Lewisville, Texas, Eagle Gun Range is already creating chatter among shooting enthusiasts and critics alike. Range owner David Prince was recently interviewed by Foxnews to discuss his upcoming plans. The new facility will feature a state-of-the-art design, have training and licensing programs, and be wheelchair accessible. What appears to be alarming some people though is the idea of the range hosting birthday parties for children eight years old and up.
What do we think about it? Well, around eight years old is when Annie Oakley began shooting to feed her family and provide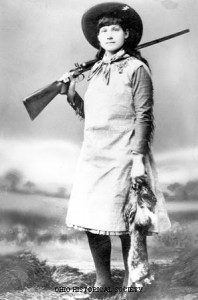 income. That answers that question.
From MSNBC:
"We want to bring children in starting at age 8 and teach them how to effectively and safely use a firearm," Prince said. "We will start them off with BB guns and .22s."

Gun shop owner Dwight Walker, who was born and raised in Lewisville, said the city now has fewer places for children to learn his lifelong hobby than it did when he was young.

"The kids are not getting involved in guns as much as they used to," he told NBCDFW.com. "When I grew up here, you could shoot and hunt anywhere."
You can watch David Prince's Foxnews interview below and learn more about Eagle Gun Range by visiting their site HERE.