Posted on
Mar 22, 2012
in
Uncategorized
|
0 comments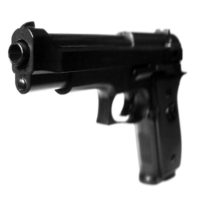 Gun shops and manufacturers are seeing sales rise sharply leading up to the November elections. Why the rush on arms and ammo?
From Foxnews:
Gun shop owners around the nation told FoxNews.com  that sales, brisk ever since President Obama was elected, have spiked upward in recent months. And manufacturers are having so much trouble keeping up with the demand that one, Sturm, Ruger & Co., can't keep up with demand. The Southport, Conn.-based company has had to suspend new orders after taking orders for more than 1 million guns in the first three months of the year. Smith &  Wesson sales are way up, as well.

"Sales usually increase this time of year with tax  returns, but this year has been higher than most," Mike Weeks, owner of Georgia Gun Store in Gainesville told FoxNews.com. "People are scared their gun rights are going to be curtailed after the election."

Weeks said his sales are up around 30 percent, and that he now sells ammo by the case.

…

Industry experts and gun shop owners alike say the  factor driving gun sales is the Nov. 6 election. There was a similar spike before President Obama was elected to his first term, and many gun buyers are saying they fear Obama's re-election could mean more regulations on firearms. Obama famously told fundraisers in 2008 that many Americans "cling to guns or religion," and gun enthusiasts believe he is not fully behind the Second  Amendment.

"It's definitely the election year," Jason  Hanson, a former CIA officer and personal security specialist, told  FoxNews.com. "People feel that Obama will serve second term and with it their gun rights with taken away, so they are stocking up.

"They're also worried that the economy is not getting any better and that they need to protect themselves," Hanson added.
Read the entire Foxnews article HERE.