Posted on
Mar 17, 2012
in
Uncategorized
|
0 comments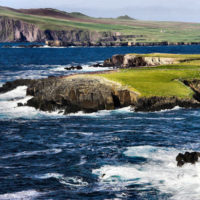 Happy St. Patrick's Day! Enjoy your day with a collection of Irish cowboy and cowgirl themed items found around the interweb.
Listen to Kelly Green by Paul Harris here: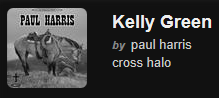 The folks at CowboyPoetry.com have compiled some poems and lyrics in celebration of St. Patrick's Day. Visit their site to read:
F. H. Maynard's "The Cowboy's Lament" (also known as "The Streets of Laredo," "The Dying Cowboy" and other titles), one of the oldest cowboy songs. The tune comes from the 18th century Irish ballad, "The Bard of Armagh" (sometimes called "The Unfortunate Rake," "Phelim Brady," and other titles);

Doc Stovall's "Reflections of an Irish Cowboy," which he hasn't yet put to music, but…may, some day; 

Gary Prescott's "Fair Blows the Wind," named the "Best Western Song" in 2005  by the Academy of Western Artists, sung by Jean Prescott on her Embers of Time recording;

Jeff Streeby's poem, "Johnny Has Gone for a Cowboy," based on a 15th century Irish widow's lament, "Johnny Has Gone for a Soldier";

Juni Fisher's "I Will Miss Ireland Forever," part of an Irish trilogy of songs from her Tumbleweed Letters recording; and

The late Rod Nichols' poems, "An Irish Cowboy," and "An Irish Cowboy's Song"
Clear Out West had special shows this week. Click their logo to visit and hear the clips or download the podcast:
This week the C.O.W.boys are talking about the Celtic influence on the cowboy. Along with some fun and lively conversation on the topic, you'll hear some great music from Prickly Pair (Range of the Buffalo/Gary Owen), Ray Doyle(The Cowboy Life), Whiskey and Holy Water (Whiskey Before Breakfast), and Cowboy Celtic (Drover Road to Amulree). There is also some great cowboy poetry this week from Waddie Mitchell/Don Edwards (Annie Laurie/Bad Half Hour). Of course we'll have the ever popular Dick's Pick (Streets of Laredo), Chronicle of the Old West, Farrier's File and a whole bunch of goofin' off too!
Bail ó Dhia ort
The blessing of God be with you