Posted on
Mar 7, 2012
in
Blog
|
0 comments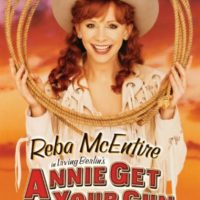 Oklahoma City, OK – The National Cowboy & Western Heritage Museum is proud to announce Reba McEntire as The Annie Oakley Society Award winner at the second annual luncheon on June 7 in the Sam Noble Special Events Center. The Society gathers to celebrate women who demonstrate leadership and the entrepreneurial spirit of the Great American West.
"Oklahoma native, Reba, is a woman who embodies the values of The Annie Oakley Society," said former First Lady of Oklahoma Cathy Keating. "She is a trailblazer who has broken glass ceilings in everything she has undertaken by soaring to the top as a musical artist, actress, author, business woman, entertainer, wife, mother and champion of charitable causes."
Reba, like the legendary Annie Oakley succeeded with her determination and strength of character. By using her talents, she broke barriers for women all while showing great compassion for other women.
"In harmony with Annie Oakley's tradition of cherishing families and helping others, proceeds though membership of The Annie Oakley Society are combined to fund the renovation of the children's area of the Museum," said Keating. "Future plans to support improvements in other areas of the Museum will ensure its future as a place where families can learn and cherish the West, as well as honor Annie's lifelong commitment to her family and education."
…
For reservations or to inquire about membership into The Annie Oakley Society, please call the National Cowboy & Western Heritage Museum at (405) 478-2250, Ext. 218.