Posted on
Mar 6, 2012
in
Blog
|
0 comments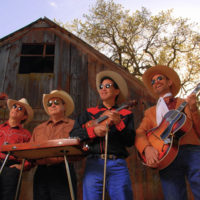 Via MSNBC:
Genoa, Nevada – Event organizers are  looking for volunteers to assist with the 2012 Genoa Cowboy  Poetry and Music Festival, taking place across the Town of Genoa  from Thursday, April 26 through Sunday, April 29.
A variety of positions are available for volunteers to work at  the Cowboy Festival.  [Contact info at bottom]
Via festival website:
Join Us in 2012-Tickets On Sale Now!
Check your calendar, make your plans and get your tickets for Waddie Mitchell, Dave Stamey, Juni Fisher, Paul Zarzyski, Cowboy Celtic and a whole lot more! Explore this site for details and click to purchase your tickets on line. Don't miss your favorite performers! Get your tickets today!
Genoa Cowboy Poetry & Music Festival
Take a perfect setting in a small Nevada town, add a backdrop of towering peaks and a brilliant blue sky and bring in talented cowboy poets, gifted musicians and craftsmen, horsemen, cooks and folks who love and appreciate the western lifestyle, and you have the makings for a pretty good four day party.
_____________
To volunteeer:
Those interested in applying must submit a volunteer form,  available at the Town of Genoa or at the Festival website:  cowboypoetrygenoa.com.
Town offices are located at 2289 Main Street in Genoa, Nevada.  Completed forms can be submitted via mail to "Town of Genoa  Cowboy Festival – P. O. Box 14, Genoa, Nevada 89411" or faxed to  775-782-2779.
Information and tickets are also available by contacting the Town  of Genoa offices at 775-782-8696.