Posted on
Mar 5, 2012
in
Blog
|
0 comments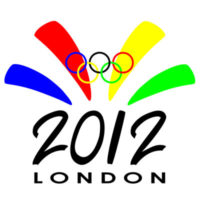 From 1968 to 1980, the Olympic event of shooting was co-ed. Europeans were responsible for the change says the Wall Street Journal, and now, "male and female Olympians only compete head-to-head in equestrian and sailing. There are also mixed events in badminton, luge and tennis." This has led to contested shooting events in some cases and is expected in the upcoming London games as well.
While muscle mass in men, in general, is higher than women, shooting is one of those events where skill must be greater than strength. It's understandably often co-ed outside the Olympics.
Via WSJ:
Shooting is a sport that certainly requires more brain than brawn. Keen sight, breathing control and trigger squeeze are among the qualities that make an Olympic-caliber shooter. Yet, most shooting competitions remain segregated.
It wasn't always this way. For decades men and women regularly shot against one another in international competitions. But in 1976, American Margaret Thompson Murdock tied for the gold at the Montreal Olympics in the small-bore rifle against teammate Lanny Bassham. When the judges examined the targets more closely, Bassham was awarded the gold, but Thompson's performance was enough to put pressure on the International Olympic Committee—primarily from Eastern European teams—to segregate the sport.
…
Shooting is one of the few collegiate sports where men and women regularly compete against one another—and women are often winning.
Via Ammoland:
You will get little argument from many of today's top shooters, both male and female, as to the shooting abilities of women throughout USA Shooting's ranks. The success of the collegiate programs like TCU and many intercollegiate programs in the U.S. only echo these beliefs as do some of the sport's elite shooters like Kim Rhode, a four-time Olympic medalist in trap and skeet shooting, or Katy Emmons, a three-time Olympic medalist from the Czech Republic who is married to the USA's most successful rifle shooter, Matt Emmons.
…
Research by the National Sporting Goods Association shows female participation in target shooting grew by 46.5% between 2001 and 2010. And an October 2011 Gallup Poll found 23 percent of women own a gun. According to the National Shooting Sports Foundation, from 2001 to 2010, female participation in hunting grew by almost 37 percent.
In Olympic competition, 14 women got the opportunity to compete in shooting at the 1980 and 1976 Olympic Games combined. Since that time, the numbers have risen from 77 in 1984 to 145 female competitors at the 2008 Olympic Games in Beijing.
Recent history also suggests that woman can perform alongside men in shooting competitions. At the 1992 Olympic Games in Barcelona, female competitor Shan Zhang of China became the Olympic gold medalist that year in mixed-event skeet competition. Over two days of competition she produced a score of 373 out of 375, a new Olympic and world record. She also became the first woman to topple the men in the history of the Olympic Games' shooting competition. Since that time, no mixed events have been held in an Olympic shooting competition.
…
To learn more about USA Shooting, click here. To learn more about National Take Your Daughter to the Range Day, click here. The National Rifle Association (NRA) sponsors a variety of programs to get women actively involved in shooting.