Posted on
Mar 4, 2012
in
Uncategorized
|
0 comments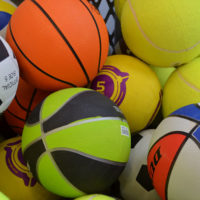 Via Foxnews:
Kansas – Maggie Meier, a high school basketball player from Overland Park, Kan., has played the game for so long, she has mastered the mechanics of shooting – even while in a coma, The Daily reported.
Doctors told The Daily that, while in a two-and-a-half month long coma, Maggie would cradle a beach ball in her hands and shoot it through the arms of her sister, who formed a makeshift hoop.
"I have never seen anything like it," Dr. William Graf, Maggie's neurologist told The Daily. "The act of shooting a basketball must have been ingrained as one of Maggie's basic instincts — her basketball shooting motion came back to her even before she was able to stand up or walk again."
…
Maggie, now a senior in high school, plays on the school varsity team and plans to attend Benedictine College in Kansas, where she hopes to earn a degree in special education.