Posted on
Mar 3, 2012
in
Uncategorized
|
0 comments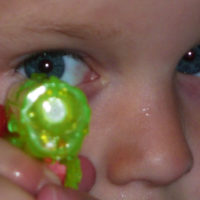 Via MSNBC:
Hartford, CT – Some Connecticut lawmakers and police chiefs are seeking support for legislation that would make it illegal to alter fake or toy guns to make them look real.
Rep. Diana Urban of North Stonington and Sen. Terry Gerratana of New Britain joined police chiefs and others to discuss the proposed bill Thursday.
The bill, which is still being written, would penalize people who deface imitation firearms to resemble real guns, such as intentionally removing an orange marking that's required on fake guns. The offense would be a misdemeanor. The bill also would ban firearm look-alikes, paintball guns and BB guns on school grounds.
Current federal law requires that manufacturers of toy and imitation firearms place an orange plug in the product's barrel. This plug serves as a safety marker to differentiate between real and fake guns.
Despite this requirement, instructions on how to remove or obscure this plug can easily be found online. If removed or colored over, some fake firearms look identical to real guns.