Posted on
Mar 2, 2012
in
Blog
|
0 comments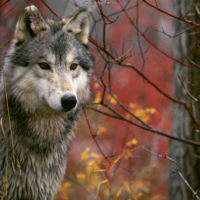 Via Reuters:
Montana – Some 166 wolves were killed in Montana in that state's first hunting season since federal protection of the species was lifted last year, but its population still managed to grow by 15 percent in 2011, state wildlife officials said on Thursday.
After Congress removed most wolves in the Northern Rockies from the U.S. endangered species list, Montana established a quota of 220 wolves for a hunting season that began in September 2011 and was extended to February 15 of this year.
Not only did the final tally of wolves killed during the season fall short of the quota, it was more than offset by natural reproduction in the wolf population, according to figures released by Montana's Fish, Wildlife and Parks agency.