Posted on
Mar 1, 2012
in
Uncategorized
|
0 comments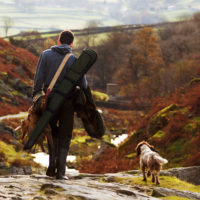 Via The Register-Herald in Charleston, WV:
For the second time in this session, the Senate has approved legislation backed by the National Rifle Association.
Approved unanimously, SB149 obligates law enforcement agencies to return seized firearms and ammunition to "innocent owners," if possible, and if the guns and ammo are not being used as evidence in a court case.
When weapons and ammo cannot be returned, explained Finance Chairman Roman Prezioso, D-Marion, they must be sold at public auction.