Posted on
Mar 1, 2012
in
Blog
|
0 comments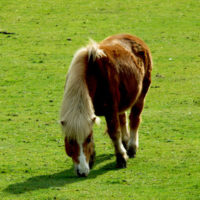 Via MSNBC:
Chardon, OH – One influential counselor helping Chardon Local Schools' students  recover from Monday's school shooting comes in a small package  with four legs, a tail and a lot of hair.
Giggles, a miniature horse, attracted a couple dozen youth  outside of Chardon Middle School following a Tuesday morning news  conference in the parking lot of the nearby school district  administration center.
"Our role is to make kids realize this stuff does happen, but it  is important to be strong together and laugh," said Tammy  Collins, executive director of Right Lead, a non-profit  organization from Medina.